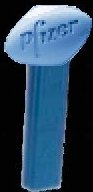 Jimmy's Viagra Dispenser
Jimmy's Viagra dispenser comes with 3 packs of viagra with 10 in each pack.
Save time and no more eating 20 at a time and making it so your cock explodes from trying to eat it straight from the bottle! No more trying to open that damn bottle and spilling all of the viagra on the ground then when you try to pick them up you rip your sack on a nail. Now theres a easier way the pez way, after Jimmy was looking at a pez despencer for an hour because it looked like a cock Jimmy got an idea, Jimmy need viagra BAD!! because Jimmy's, Johnson isnt working to good Jimmy bashed it good but nothing happened so Jimmy made the Viagra Dispencer.